Dublin and Munich-based medical device company, LUMA Vision, has secured $17 million in funding.
The investment includes an $8 million Series A2 financing and two grants totalling $9 million.
imec.xpand led the Series A2 financing, with participation from the European Innovation Council (EIC) Fund, LSP, and Atlantic Bridge Ventures, who were also involved in the 2020 Series A1 funding.
The grants were awarded by the Irish government's Disruptive Technologies Innovation Fund and the EIC Accelerator.
The funds will be used to finalise product development, conduct clinical trials, obtain FDA clearance, and prepare for the commercialisation of VERAFEYE™, LUMA Vision proprietary 4D cardiac imaging platform.
The technology aims to improve the treatment of atrial fibrillation and other cardiac arrhythmias.
Atrial fibrillation affects over 38 million people worldwide and is a leading cause of strokes and heart conditions. LUMA Vision imaging technology uses a specialised catheter-based sensor, advanced imaging, and machine learning to provide real-time, high-resolution images of the heart. This enables precise navigation and tissue analysis during catheter ablation procedures, with the goal of optimising outcomes and reducing healthcare costs.
Fionn Lahart, CEO of LUMA Vision, emphasised the platform's benefits:
"Our 4D imaging platform improves upon currently available imaging by providing high precision navigation, procedural planning pre-ablation, and real-time imagery of the heart and tissue."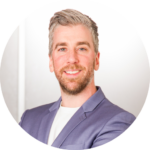 ---
Fionn Lahart
Co-Founder & CEO
The company believes that their proprietary technology can enhance various cardiac procedures that require precise navigation and detailed anatomical imaging.
LUMA Vision expressed gratitude for the continued support of existing investors, LSP and Atlantic Bridge Ventures, and welcomed new investors imec.xpand and the European Innovation Council Fund. The funding will contribute to achieving milestones, expanding the team, and bringing VERAFEYE™ to market.
Additionally, Steven Girouard, former President and CEO of Securus Medical Group, joined LUMA Vision as an independent board director.
Girouard's extensive experience in the medical device industry will contribute to the company's growth and development.
LUMA Vision
LUMA Vision is a Dublin and Munich-based medical device company that develops an innovative 4D imaging platform for cardiac applications. Founded in 2017, the company originated from Bioinnovate Ireland and Trinity College Dublin.
imec.xpand
imec.xpand is a forward-thinking fund focused on transforming nanotechnology innovations into successful global companies. The fund is managed by a team of entrepreneurs, experienced venture capitalists, and business experts.
EIC Fund
The European Innovation Council Fund (EIC Fund), established in 2020 by the European Commission, directly invests in high-impact deep tech start-ups and scale-ups, fostering innovation and reducing the innovation divide in Europe.
Please note: at the time this article was written LUMA Vision was called OneProjects.